Chocolate, Female Philanthropy & Why the Future is Local
Come to Our Provocative Chocolate Affair, an Inspirational Evening of Provocative Ideas and Female Inspiration, Philanthropy and Sustainable Talent – Oh and sinfully good artisan chocolate! Buy your Early Bird tickets now at: https://www.eventbrite.co.uk/e/the-provocative-chocolate-affair-a-summer-evening-of-inspiration-philanthropy-tickets-11605655829
For one night only, Rococo offers its guests an exclusive, closed door shopping & tasting experience to peruse the Alice Through The Looking Glass Belgravia boutique for the perfect artisan  chocolates. This heavenly affair has been orchestrated by our own Emerald Princess Alison Jane Reid, Founder and Editor of Ethical Hedonist Magazine – so you know you're in for both an aspirational evening and a hedonistic treat. The event is also proudly sponsored by HW Fisher and Co, who are London's leading firm of sustainable accountants.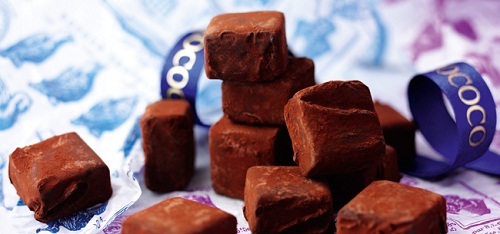 Line up for the evening…
Doors open at 6.30pm
Drinks reception & Canapes
Provocative Ideas & Talks from Guest Speakers
Closed door shopping, tasting & networking in the Boutique
with Deploy Demi Couture, Annabel James Alice Bow, Rose Fulbright and Lancaster and Cornish
Carriages at 9.30pm
Dress code: Afterwork chic
Tickets are limited and sold strictly on a first come first served basis.
Our delicious Menu of Canapés
Sea Salt Milk Chocolate Wafers with Goat's Cheese and freshly grated lemon
Chocolate Tapenade on Endive Leaf
Chili Chocolate Savoury biscuits with Mild English Cheddar
We will also be serving a curious, gourmet canape with help from our friends at Grub, who offer sustainably farmed gourmet inspects from grasshoppers to mealworms – come and try grasshoppers enrobed in Rococo couverture with spices inspired by Chantal's travels in chocolate!
Our Three Exciting Speakers 
Jennifer Viloria 
Adventure Philanthropist & Inspiration to her people
My Inspired Adventure – from stay at home mother – to businesswoman, mentor and sustainable philanthropist. Jennifer will talk about the life-changing adventure holidays she organizes to help women challenge and reinvent themselves. She will share and discuss her collaboration with Inspired Philippines – an exciting awareness campaign to highlight the awe-inspiring beauty of the country and to nurture a dynamic new culture of super sustainable tourism and social enterprise that benefits local communities. Jennifer will also discuss her passion for all things sustainable, from championing young businesses to working with World Chefs to get the world's most exciting hotels to use more local produce and reduce food miles and waste.
She will close by talking about the personal fulfilment that comes from mentoring, collaborating and investing in the exciting sustainable and ethical business stars of tomorrow – from artisan olive oil to British haute couture and organic skincare.
Chantal Coady,
Punk Chocolatepreneur, Queen of Luxury Chocolate and Founder of Rococo Chocolates
Chantal Coady was just 22, when she had the rather daring idea to open a jewel box chocolatier in World's End Chelsea. All the more remarkable that she was still living in a student squat, whilst dreaming of rather special, sinfully good chocolate inspired by the unforgettable aromas of a peripatetic childhood spent in the Middle East. That was thirty-one years ago, and Chantal sparked an artisan and organic chocolate revolution…
Chantal will talk about the adventures as a trailblazing chocolate pioneer, female entrepreneur and philanthropist.
Thirty-one years later, Chantal is the Queen of Artisan and organic chocolate – making chocolate all about the artisan, taste and authenticity. She is the original punk chocolatepreneur, and she will talk about the wonderful adventure of supporting and championing the Grenada Chocolate Company – a tiny cacao farm in Granada.
She says – "I come from a line of strong women, who had to work hard to support their families. I have been so lucky that my life's work has centered on chocolate. This has its bittersweet sweet side, as we know that much of the world's cocoa is grown and harvested using slave labour. As a business we have invested a more than Fairtrade model with the Grenada Chocolate Company, where many wonderful women work and support their families through chocolate. I love supporting other women in business. It is one of those great experiences, and one I find utterly inspiring."
During the course of the evening you will have the opportunity to sample and buy Rococo Chocolate, including the delightful Grenada Grand Cru Bar.
Jae Mather 
Director of Sustainability, HW Fisher and Co
Jae will be taking dead aim at the challenges and pitfalls that lie in wait for companies that bury their heads in the sands of convention, and become dinosaurs, stuck on the old model, instead of embracing a brave new sustainable world, and grasping the opportunities to become innovators and trailblazers. His talks are sharp, visionary and inspirational.  Jae will set the scene in regards to the macro global trends and how they all relate back to sustainability. He will then go on to talk about decision-making frameworks, motivational change, philosophy, politics and economics. He will also discuss how the future is increasingly local, local and local – and how your business will be transformed by embracing these trends.
Our Closed Door Shopping Experience
 Deploy Demi Couture
Using innovative design processes, Deploy Demi Couture create cleverly constructed pieces out of ethical fabrics, including some incredible Ascot-style hats. Through feminine fine-tailoring, the brand hopes to bring 'the ultimate capsule wardrobe' to the modern-day woman.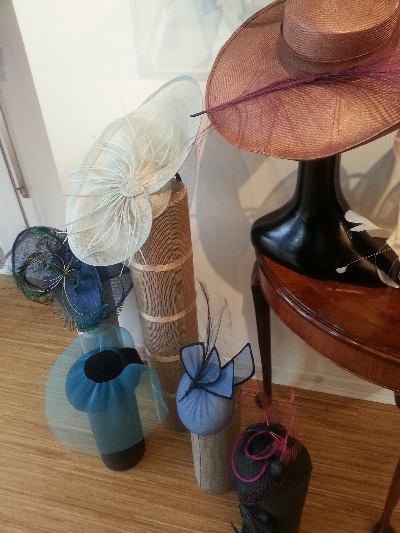 Alice Bow Insoles
Alice Bow create carefully handcrafted insoles out of beautifully fine Italian leathers and high-quality orthopaedic padding. Their products are not just practical but pretty too – the leathers are coloured in a range of eye-popping shades and come in shapes to fit flats and heels (even tricky peep toes!).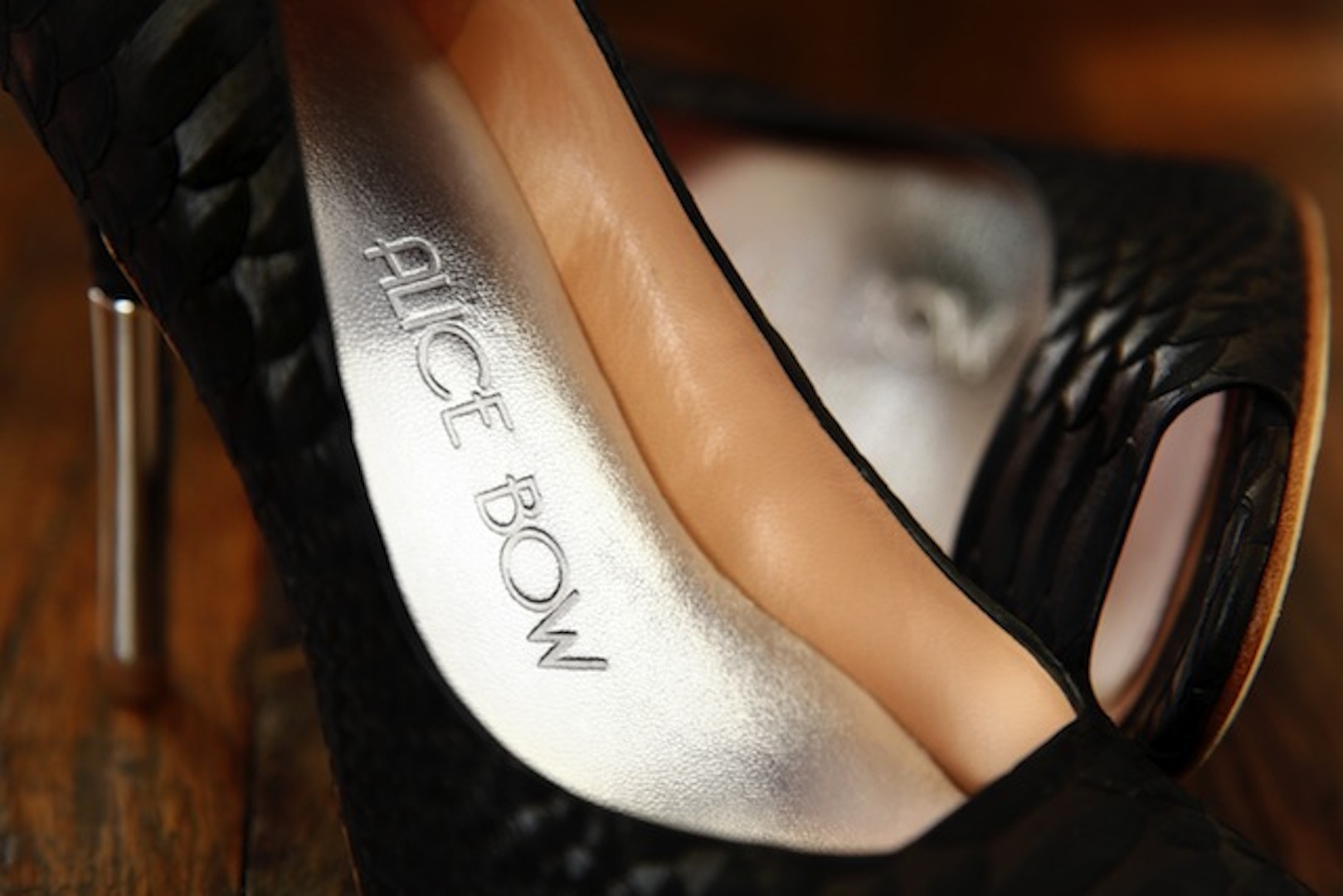 Rose Fulbright Lingerie
Rose Fulbright design luxury Made-In-Britain lingerie and loungewear that's both sleek and sensual. Drawing inspiration from historical Japanese dress and western styles of the early 20th century, their classy collection oozes understated glamour.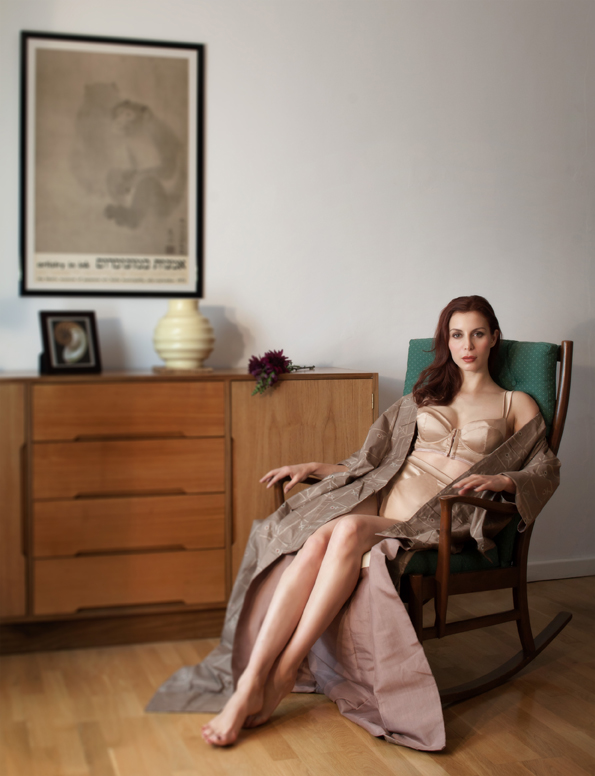 Don't miss out on The Provocative Chocolate Affair, an Inspirational Evening of Provocative Ideas and Female Inspiration, Philanthropy and Sustainable Talent – Oh and sinfully good artisan chocolate! Book now and be inspired: https://www.eventbrite.co.uk/e/the-provocative-chocolate-affair-a-summer-evening-of-inspiration-philanthropy-tickets-11605655829
Sponsored by: